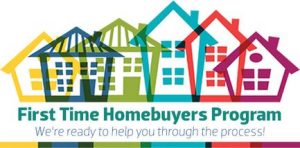 Being a "First Time Home Buyer" doesn't necessarily mean you've never purchase a home. It just means you haven't owned a home in the last 3 years. There are many programs designed to help you get out of a rental property and into your own home.
The Go McGuire Group real estate team can help find the home you've been dreaming about.
It's our job to find you the perfect home. For us, "perfect" means a home that meets your needs, that you can afford.  Most importantly, it will be one that will grow in value.
We bring excellence to a first time home buyer's purchase.
All too often we meet people who have decided they want to purchase a home. So, they are out every weekend and online many hours looking at homes. But, they have no idea what their purchase power might be. Or worse yet, they don't even know if they can buy at all. It can be very upsetting to find your "dream home" only to discover you're unable to purchase it.
Our vision is to change the home buying process for you.
Download your FREE guide today and let's get started!